About the Bertoni-Law Team 
About the Bertoni-Law Team 
About Paul Bertoni
Paul Philippe Bertoni's immigration practice includes:
all temporary visas
labor certification
permanent residence applications:

based on employment
based on family
based on extraordinary ability
based on investment

student/scholar issues
naturalization
derivative citizenship
waivers
adoption
I-9 compliance issues
government audits
Paul focuses on employment-based and investment-based cases for emerging growth companies and multinational corporations. He provides strategic advice on the immigration consequences of mergers and acquisitions, and also manages immigration processes for the restructuring of companies. His experienced multilingual team provides efficient and effective immigration services including processes all over the US and at consular posts around the world.
Paul's Background and Education:
Paul holds degrees from Yale (B.A. in Political Science 1993)
and UC Berkeley-Boalt Hall School of Law (J.D. 1997).
He is admitted in New York and New Jersey, and may practice immigration law nationwide under federal law.
Paul is a member of the American Immigration Lawyers Association (AILA) and the French American Chamber of Commerce of San Francisco (FACCSF).
He has presented several talks on immigration law with organizations such as AILA, the FACCSF, the French Tech Hub, BusinessFrance, and the California CPA Association.
In law school, he was an editor of the Ecology Law Quarterly and a member of the International Law Society.
He was born and raised in New York City, to Haitian immigrant parents who came to work in the USA as medical doctors. Over the years, Paul has traveled extensively to visit family in Latin America, francophone Europe, and Canada.
Paul is fluent in French, Spanish, and English. He also has some basic conversational skills in Italian and Haitian Kreyol.
---
About Jennifer Burk
Jennifer Burk is an associate attorney at Bertoni-Law.
Jennifer joined Bertoni-Law in 2016 and has experience with a variety of immigration cases. Prior to joining the firm, Jennifer represented clients at a mid-sized immigration law firm in San Francisco, where she managed over 400 removal defense and family-based immigration cases.
In addition to employment-based immigration matters, her fields of expertise include removal defense, family-based immigration law (adjustment of status, 245(i), and consular processing), unlawful presence waivers, U visas, asylum, citizenship/naturalization, DACA, and TPS. She also has appellate experience with the Board of Immigration Appeals.
Jennifer graduated from Boston College Law School and was admitted to the Texas State Bar in 2013. She holds a Bachelor's Degree in Economics from Duke University.
In her free time, Jennifer enjoys volunteering for immigrant rights causes at La Raza Centro Legal's bi-monthly immigration clinic, where she provides free legal consultations to immigrant families. She is originally from Venezuela, a native Spanish-speaker, and a naturalized U.S. citizen. She also has some basic conversational skills in German.
---
Bertoni-Law Paralegal Staff
Carol Santoni-Costantini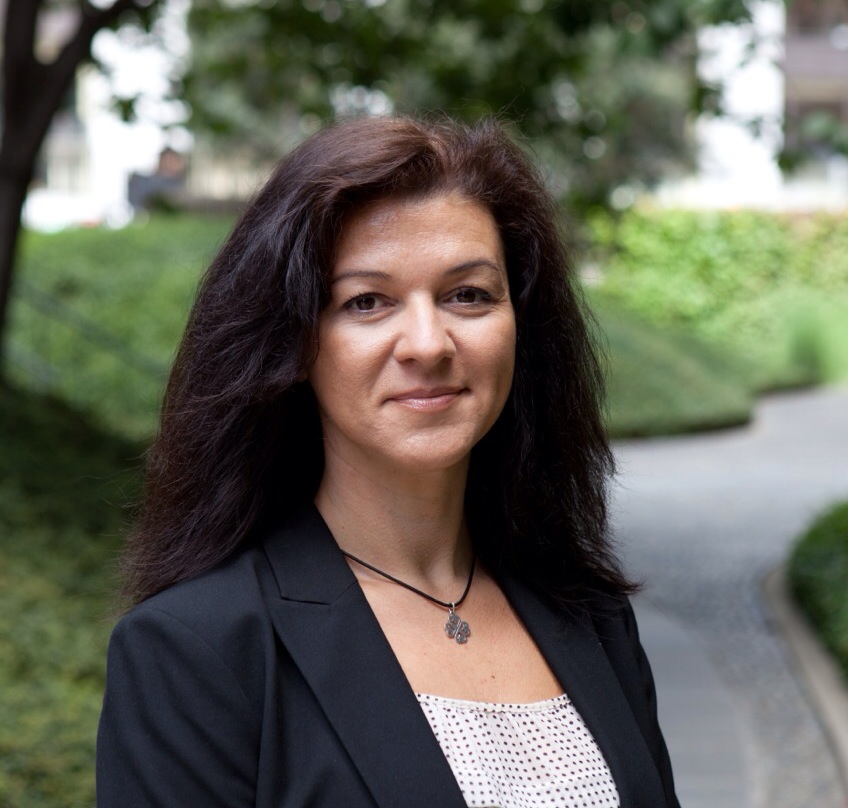 Carol joined Bertoni-Law in 2013. Originally from the south of France, she graduated from the University of Nice-Sophia-Antipolis (France) with a Bachelor's Degree in French Literature and Romance Languages. Carol also graduated with honors from the ABA-Approved Paralegal Studies Program at San Francisco State University. Prior to joining Bertoni-Law, she worked on personal injury and employment cases in a San Francisco litigation firm.
Ms. Santoni-Costantini has extensive experience helping attorneys prepare adjustments of status and naturalization. She also has helped prepare non-immigrant visas, including L-1A and E-2 as well as EB-1 green card petitions.
Carol is naturalized U.S. citizen. She is fluent in French and Italian and speaks Spanish at a conversational level.